Gone are the days when you needed a dedicated movie room and expensive theater equipment to bring the big-screen cinema experience home. Nowadays, even some of the most affordable home theater projectors are sophisticated enough to work on almost any wall in your house, and they do the job pretty well.
Imagine that big white wall in your living room or bedroom and transforming it into a 110" movie screen. Picture yourself watching movies on Disney + with your family, or binge watch your favorite Netflix series. This is all possible in just about any small-to-average-sized home or apartment, for less than the price of current OLED flat screen TV's that are half the size.
In this article we'll show you the very few pieces of equipment you'll need to project your own home theater onto a white wall, and we'll take you through a real-life example setup by one of our team members that works right here at Point Equity.
The Most Basic Home Theater Projector Setup

At it's most basic level, all you need to stream movies and project them on a white wall is
Projector, such as the Epson Home Cinema 2250
Streaming device like the Amazon Fire Stick, Roku, or Apple TV,
Coffee table
Plug the streaming device into the HDMI port on the back of the projector, place it on the coffee table, sit back on the couch and enjoy :) Most projectors have built in speakers so you can listen that way, but if you want to up the sound quality a bit..
Adding a Bluetooth Soundbar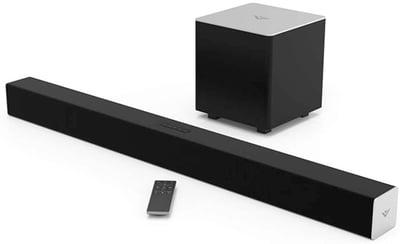 Adding a Bluetooth sound bar will take the home theater to the next level and create more of an immersive theater experience. A good, affordable option is the very well-priced VIZIO 2.1 Sound Bar SB3821-C6 with Wireless Subwoofer. It has a wireless subwoofer that can be placed anywhere in the room and provide that big rumble for dinosaur roars, explosions, etc. The larger soundbar speaker will make voices louder and easier to understand. The great thing about these Bluetooth sound bars is that they can easily sync up directly to your streaming device (Firestick, Roku and Apple TV), so there's no need for an audio receiver and wires going all over the room. It's basically plug and play audio.

If you're into building a bigger, better audio systems with multi-room capabilities and more flexibility, the Sonos Arc and Sonos Playbar are also great options, and you can pair them with the wireless Sonos Sub. Keep in mind, however, that streaming audio over Bluetooth is only capable of 2 channel stereo audio, so if you want true 5.1 channel surround sound system or Dolby Atmos then you'll have to connect with a wired connection.
3. Bedroom Home Theater Example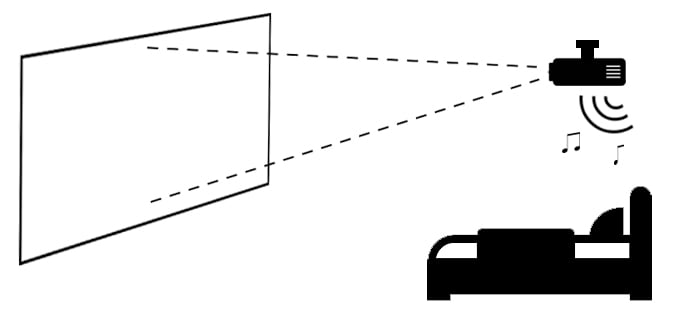 If you and your partner have any rules that don't allow technology in the bedroom, this is not for you - otherwise, this is AWESOME. Imagine the lying in the comfort of your own bed and having what feels like movie theater screen at your feet. That is what one Roseville native did who works in the Point Equity office, complete with high-fidelity sound. Here's the real-life setup: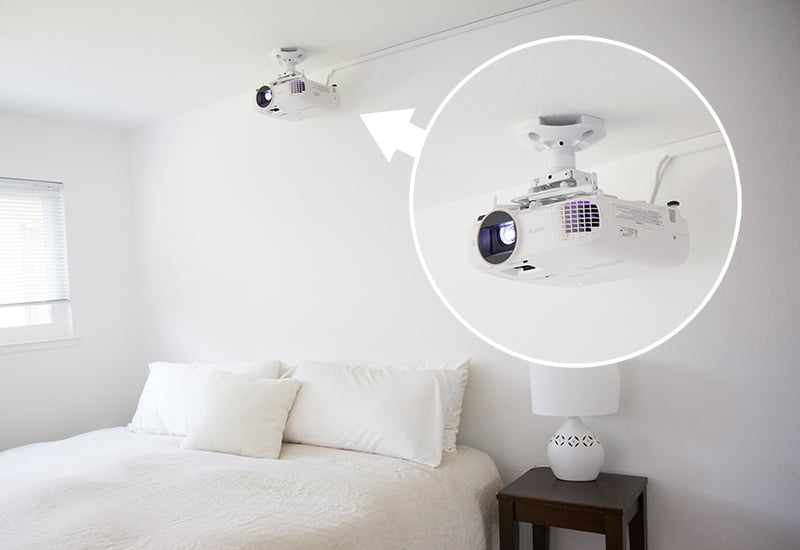 Placed directly overhead on the back wall above their bed is the Epson Home Cinema 2250 projector, mounted to the ceiling with the Epson Universal Ceiling Mount Kit.
In the back of the projector, they plugged in an Amazon Fire Stick 4K that they control with the remote.
The end result is that the big white undecorated wall at the foot of their bed went from this..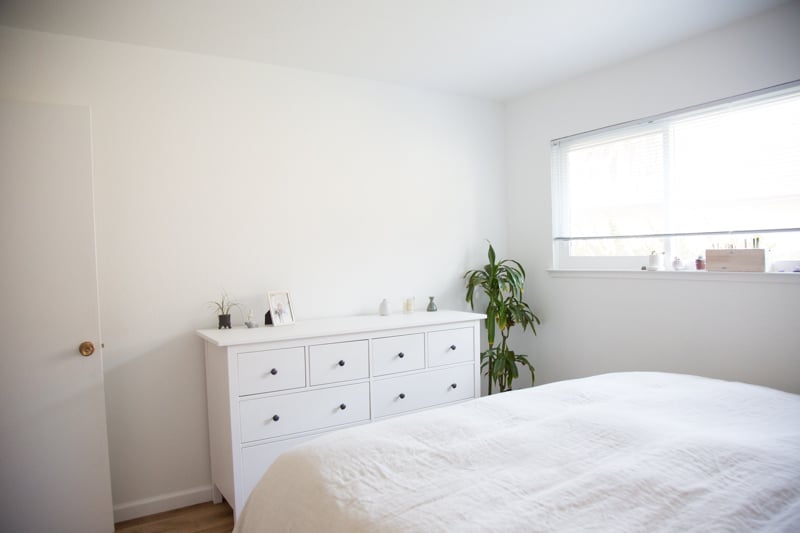 to this..