Updated May 30, 2020
It's no secret the team here at Point Equity are huge fans of living and playing in California. And most of us have kids at home, so when we're faced with the daunting prospect of keeping the troops entertained all winter, we get creative.
Answer?
Sledding and snow play.
There are so many great places to take your family in the Sierras, so we took a vote and decided on our top five NorCal snow play destinations for some seriously fun and affordable winter adventure.
...drumroll...
1. CA SNO-PARKS
Our first nod is actually 19 nods, and they go to the 19 SNO-PARKS operated throughout the state by California State Parks OHV division. These snow-play locations are going to be your cheapest option for snow-related recreation.
Activities
Sledding
Snowshoeing
Snowmobiling
Snow play
Cross country skiing
Your choice
Hours of Operation
Varies
Pricing
$5/day
$25/season
If you think a couple of day passes will get you through the winter, you can purchase those online, or through one of the State Parks partner vendors.
You can also purchase a season pass online, good for any of the parks from Nov. 1, through May 30th, which is totally worth it, since the fine for parking without one is almost $100!
Location
SNO-PARK locations are scattered throughout the northern and central part of CA from Sierra City to Huntington Lake, with a high concentration in the Tahoe/Truckee areas.
If that's not enough, California's SNO-PARK passes are also valid at all Oregon and Idaho snow park locations.
How's that for value!?
A big shout out and thanks to the organizations in California who are working together to make this great low-cost snow play option available to residents and visitors.
Thanks to a joint effort by California State Parks, California Highway Patrol (check here for chain control and safe travel info), U.S. Forest Service, California Department of Transportation, and other local organizations, you can easily spot the little brown signs all along the Sierra Nevadas pointing in the direction of fun.
If you want a guaranteed crowd pleaser for the entire family, check out Blizzard Mountain located at Sierra-at-Tahoe. These guys are known for their family-friendly vibe, and dedication to lighthearted fun with an emphasis on safety. It's easy to see why they've been awarded the Certified Unserious badge year after year.
Everyone is welcomed with open arms, and the entire staff is behind the mission to ensure every person who visits has an amazing experience getting in touch with their inner snow angel.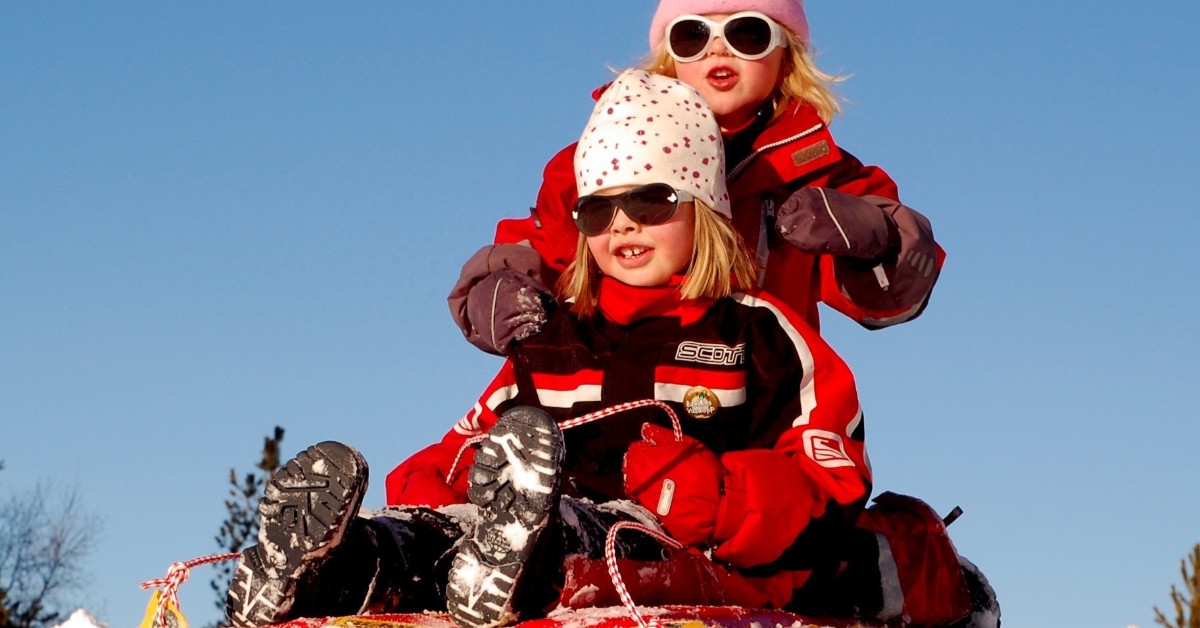 The snow play and tubing area here is separated from the main ski hills, but is still just a short walk from parking, which makes it great for families with younger kids who don't have much patience for trudging through the snow.
Plus, getting your tube to the top of the hill is a lift operated affair, so you can save your energy for playing and laughing, and get more tube runs in during your time there.
Snow tubing is offered in two hour increments from 10am to 4pm daily, and the long descent offers a gentle sloping descent perfect for the little folks in your entourage.
Older kids who are too mature for snow tubing (is that even a thing?) can ski or snowboard Sierra-at-Tahoe's wide variety of terrain park, groomers, and backcountry trails while the rest of the family plays.
Everyone wins!


Activities
Snow tubing
Snow toys
Great food and drinks
Snowshoeing
Skiing
Hours of Operation
Daily 9am - 4pm
Pricing
$20-30
Location
From the Bay Area about 3 hours, but from Sacramento or Folsom, much closer. Located 12 miles west of South Lake Tahoe up Highway 50.
After a slow start to the season, we're finally getting some snow here in the Sierras, so Blizzard Mountain is currently operating under Thunder Gulch for tubing only, but they're expected to be back to business as usual any day now. Check the website for current conditions and travel advisories before you head out.


If you're over on the I-80 side of the summit, you can have an amazing time playing in Truckee at Tahoe Donner, where for a small fee you can horse around in the snow all day, and into the night. It would make sense that an epic community such as Tahoe Donner, with its wide variety of summer activities, would also offer up some serious winter fun as well.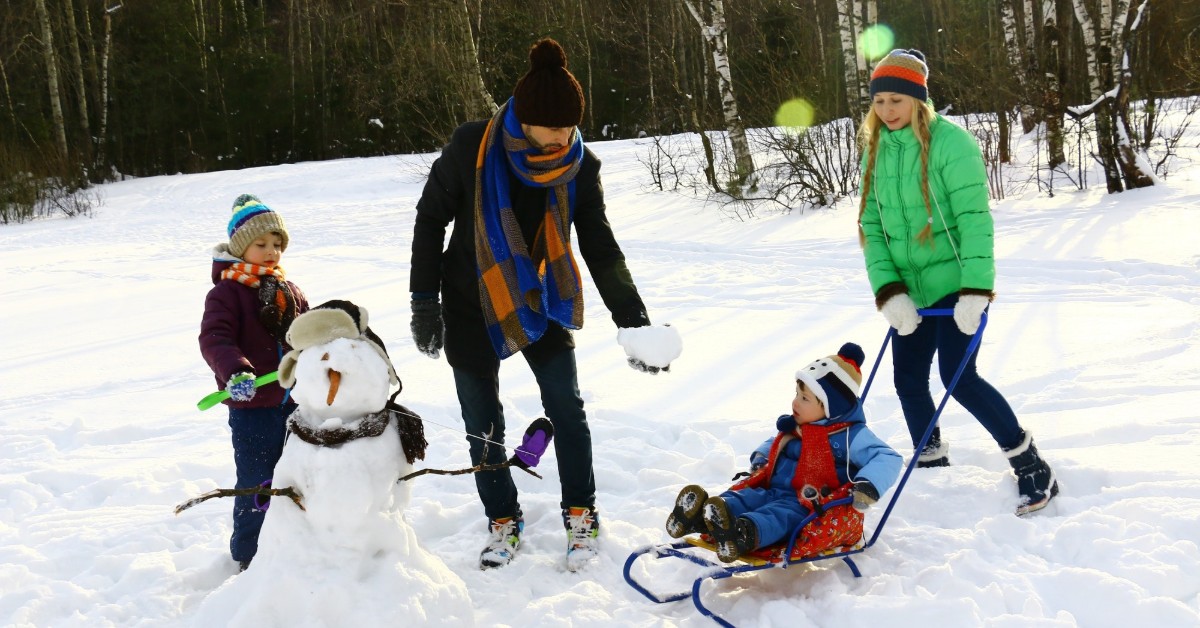 One of the perks of taking your troops to such a well organized snow area, is the additional oversight provided from trained professionals, adding to the safety factor. With an all day pass going for as little as $10 for guests of Tahoe Donner members (kids under 3 are free!), the fees are totally worth it for the memories you'll make.


Activities
Tubing
Sledding
Snow toys
Organized competitions
Food onsite
Special weekend events

Hours of Operation
Friday 1:30 - 4:30PM
Saturday & Sunday 9:30AM - 4:30PM
Holiday hours may vary

Guest Pricing
Adult $6-27
Junior $5-21
Children & Seniors $4-17
Children under 3 and seniors over 70 always FREE

Location
12790 Northwoods Blvd.
Truckee, CA 96161
From Reno - 30 min.
From the Bay - approx. 3 hrs.
Tahoe Donner only allows their own equipment on the hill, but there are plenty of snow sleds, tubes, and other toys to go around. And check out their special events, like night tubing, snow tube bowling, and other organized snow events that keep it fresh and interesting on the hill.
Sorry, no dogs allowed, but every party gets a free spectator ticket for those who prefer to steer clear of any snowball fights.
Adventure Mountain is family owned and operated, is often one of the first snow play resort to open each season. They offer a wide variety of groomed runs, and will even let you bring your own equipment, provided it isn't a metal or wooden sled, or a snow bike.
Pricing is a little different at Adventure Mountain, compared to some of our other favorite snow play areas. They charge by the car, and the entry fee includes parking. But before you load up the motorhome, that only applies to regular sized cars.
Anyone in the family averse to the cold, or simply not into the extreme sport of snow sledding, can find a cozy spot to curl up by the fire in the inviting lodge, where Adventure Mountain offers snacks and hot drinks from the cafe. Plus, Adventure Mountain hosts events on location as well, so keep that in mind if you're looking for a unique venue to host a birthday party, wedding, or other special event.

Activities
Sledding
Tubing
Groomed trails
Snowshoeing
Snow play
Store, cafe, equipment rental center


Hours of Operation
Weekdays 10am-4pm
Weekends & Holidays 9am-4pm

Price
$35/carload (includes everyone's entry to play and parking for the day)

Location
On Hwy 50 at Echo Summit.
There's plenty of room to play here, but they do sell out of space during the busy seasons, and occasionally on holidays, so if you plan to visit during a peak time, get there early to avoid missing out on the fun
5. Granlibakken
Granlibakken is a winter (and summer) wonderland unto itself. Snow play and sledding are just a small part of what they offer, but it's easy to spend the entire day doing just that. For a very reasonable fee (less than $10 if you're staying at their lodge) you get unlimited access to their groomed hills, specifically reserved for sledding. They even provide saucers, but you're welcome to bring your own.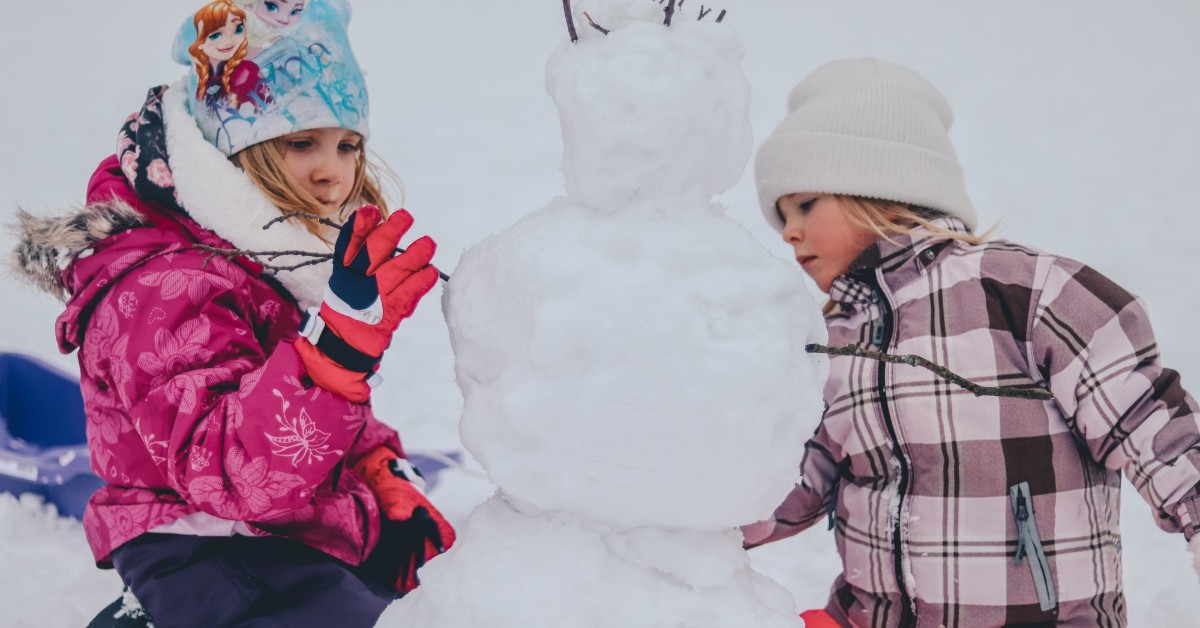 The Granlibakken offers a variety of packages ranging from winter stay-and-play specials to wedding venue incentives to host your big day at the resort.
It's an easy access day of fun for you and the fam, but could easily turn into a weekend if you are in the market for an extended adventure.

Activities
Snow sledding
Snow play
Cross country skiing
Skiing and boarding
Snowshoeing
Special events
Spa and wellness


Hours of Operation
Daily 9am - 4:30pm

Price
$7.50 - $17

Location
Near North Lake Tahoe about ½ a mile from Tahoe City on the west shore.
Granlibakken is as much a historical landmark as it is vacation destination, and you can virtually feel the warmth of old world European hospitality as soon as you set foot on the grounds. If it's sledding you're after, you'll find it at Granlibakken, but be prepared for so much more.
Any of these place are a great destination, and we're lucky to have them right in our back yard. Shoot us your email below and we'll make sure you're on the list to get the next community-type email we send out shouting about the best in our area.