CalHFA Set to Offer Families Up to 20% Down Through Shared Equity Program.
*Unfortunately, the funding for this program was limited, and funds are no longer available. Please stay tuned, CalHFA may release more funds in the future. If you have any questions, please get in touch with our team.
The California Housing Finance Agency (CalHFA) has launched a new program called Dream for All, which aims to make homeownership more affordable for low- and moderate-income Californians. The shared appreciation program provides loans for up to 20% of the purchase price (down payment).
Key Features
Dream for All loans 20% of the home purchase price.

The loan limit is $726,200, which yields an estimated purchase price of $907,750. ($181,550 Down Payment Loan)

CA has initially allocated

$500,000,000

correction - the amount was reduced to $350,000,000 for this program before launch, and we expect this to go fast.

The income limits vary by county. In Placer County, for example, the limit is $202,000. (CalHFA Income Limits by County)
How it Works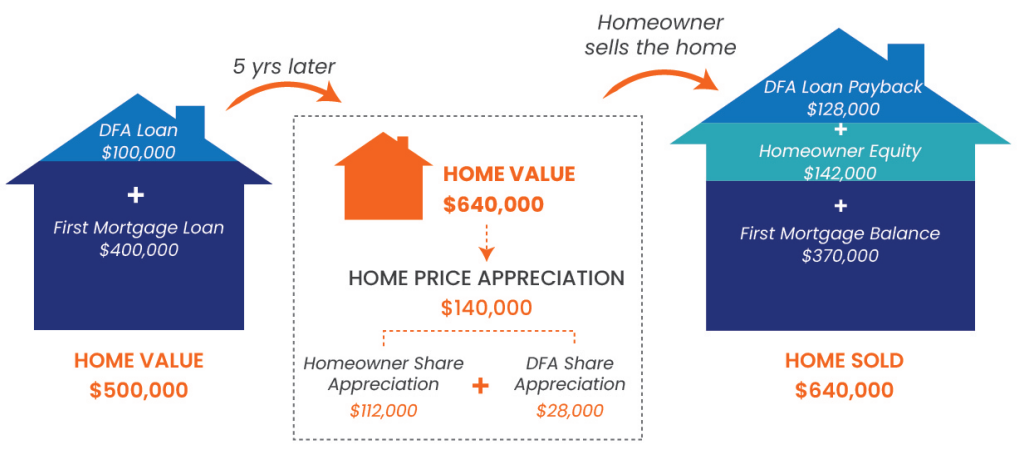 The program's implementation goals are to increase access to homeownership for low- and moderate-income Californians, provide wealth accumulation through homeownership opportunities, ensure recyclability of funds, minimize financial risk to the consumer, State, and Agency, and ensure long-term operational and administrative viability.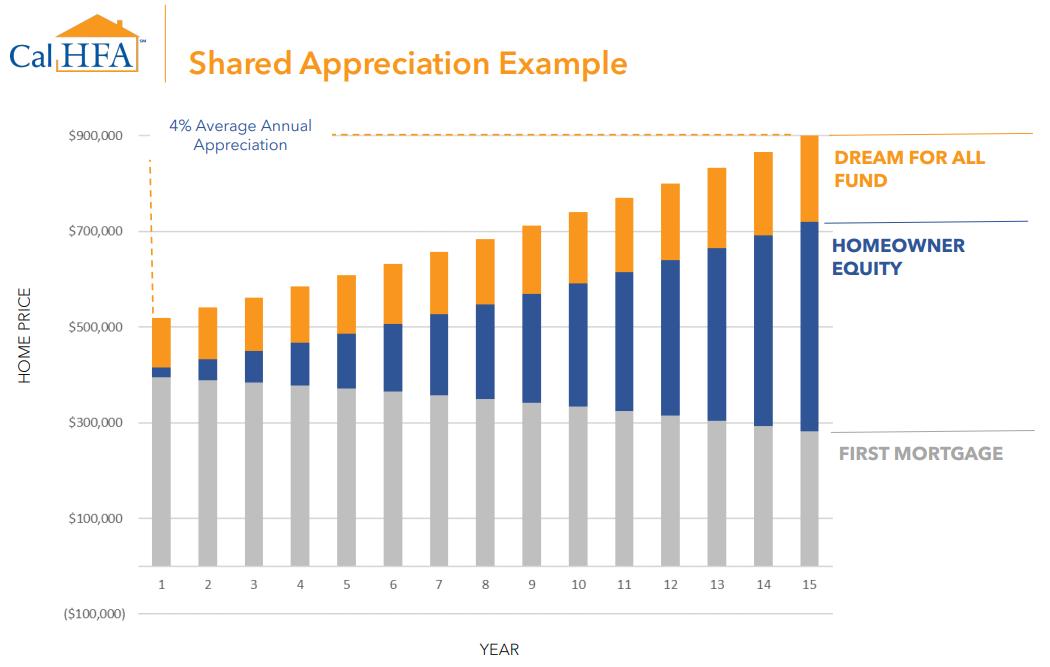 Additional Features Include:
The homeowner pays back the original loan plus 20% of any appreciation in the home's value.

The program includes a subordinate second mortgage, down payment and closing cost assistance, and an effective interest rate on loans equal to the average annual home value appreciation.

Homebuyers only make payments once they sell, refinance, or transfer the property.

Homebuyers are expected to complete a brief educational program.
In conclusion, Dream for All is an excellent program that allows low- and moderate-income Californians to achieve affordable homeownership. If you're a homeowner seeking down payment assistance, please get in touch with one of our team members with questions or for help.