A significant reduction in mortgage insurance premium fees has been issued for mortgages backed by the Federal Housing Administration (FHA). This policy change will make homeownership more affordable for many borrowers. Point Equity is available to offer this benefit now.
FHA borrowers pay an annual mortgage insurance premium (MIP) regardless of their down payment amount, which protects lenders who originate FHA loans. Thanks to this policy change, new FHA borrowers with a base loan amount of $726,200 or less will pay a reduced MIP of 0.55%—down from 0.85%—for the life of the loan or until they refinance into a conventional mortgage. For borrowers who make a down payment of 10% or more, MIP expires after 11 years, and the cost will dip from .80% to .50%.
For borrowers with loan amounts above $726,200, the new MIP is 0.75%, down from 1.05%. For those who make a down payment of 10% or more, the MIP term is 11 years, and the cost goes from 1% to .70%. Borrowers must also pay an upfront mortgage insurance premium (UFMIP), a one-time fee that's equal to 1.75% of the loan amount and can be rolled into your mortgage. But this second mortgage insurance premium is not affected by the new policy.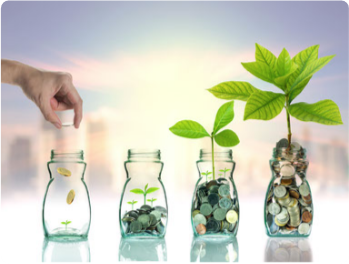 Reducing MIP fees is a significant policy change that will make homeownership more accessible for many borrowers. However, borrowers already with FHA loans won't qualify for this discount. In other words, this reduction is not retroactive.
Bob Broeksmit, president and CEO of the Mortgage Bankers Association, sees this policy change as a meaningful reduction in rates that will improve access for a wide range of borrowers. The savings will average $800 annually and will benefit around 850,000 homebuyers and homeowners in 2023.
Overall, this reduction in MIP fees is good news for mortgage borrowers with the FHA. The reduction is now offered by lenders and will provide borrowers with more flexibility and increased access to homeownership for a wide range of borrowers. While the policy change is a significant step towards achieving this goal, further reductions are needed to make homeownership even more affordable for FHA borrowers who put less than 10% down.