The weather has changed, the trees have turned, you and your neighbors are blowing leaves into beautiful piles of yellow and orange on the side of the road, and nothing signals our shift from the hot days of summer to the cool, brisk air of fall more than pumpkin spice - everything!
We admit that pumpkin spice has gotten a little out of control since the invention of the Starbucks Pumpkin Spice Latte (fun fact: the Starbucks Pumpkin spice Latte was created in January, 2003), but it's also a fun and slightly-silly tradition that can springboard you into the holiday spirit.

We'd like to share some of our top Pumpkin Spice picks that are both fun and funny. Fall is all about feeling warm and cozy - if one of these recipes warms you up, great! And if a laugh makes you feel warm and cozy on the inside, then all is well.
Pumpkin Spice Cupcakes with Maple Frosting
Our top food pick is by the popular TV Chef, The Barefoot Contessa . As the former-owner of a specialty food store in the Hamptons (called the Barefoot Contessa) and writer of a best-selling cookbook (called the Barefoot Contessa Cookbook), her recipes are sophisticated, multi-layered and unique. We love the added touch of the maple frosting on these cupcakes.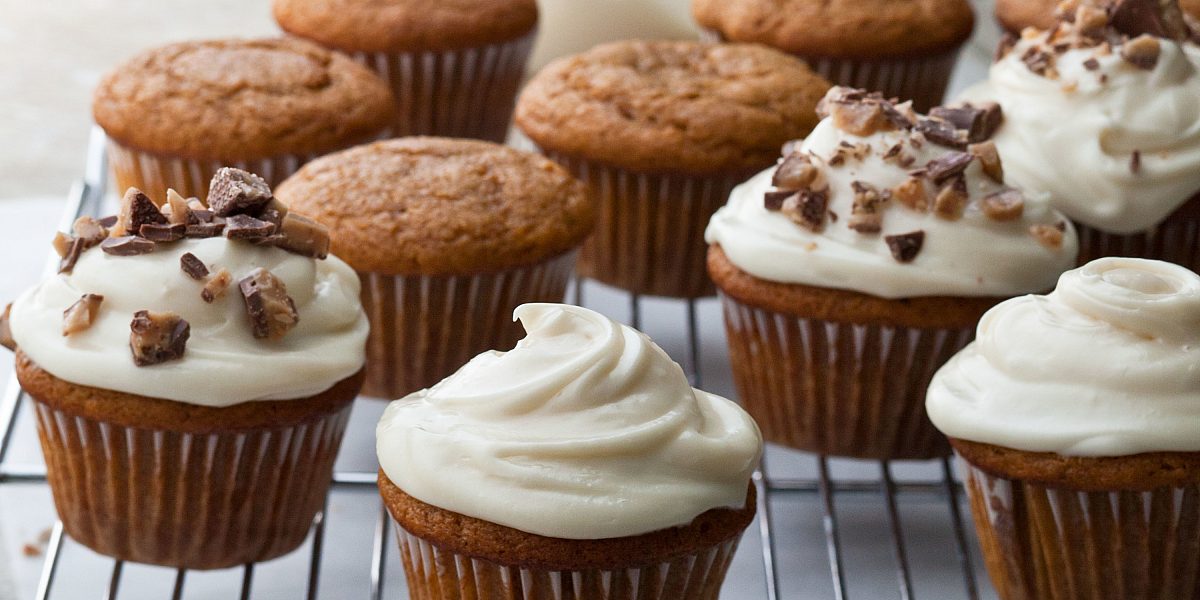 What you'll need:
1/2 cup vegetable oil, plus extra for greasing the pan
1 cup all-purpose flour
1 teaspoon baking powder
1/2 teaspoon baking soda
1 teaspoon ground cinnamon
1/2 teaspoon ground ginger
1/2 teaspoon ground nutmeg
1/2 teaspoon kosher salt
2 extra-large eggs, at room temperature
1 cup canned pumpkin purée (not pie filling)
1/2 cup granulated sugar
1/2 cup light brown sugar, lightly packed
Maple Frosting (recipe follows)
1/2 cup coarsely chopped Heath bars, for serving (two 1.4-ounce bars)
Follow the rest of the recipe here.
Pumpkin Spice Cocktail Syrup
There are two kinds of warm and cozy when it comes to Pumpkin Spice everything: the physical warmth that radiates from your oven when you bake the aforementioned Pumpkin Spice Cupcakes, which actually does warm your house according to science, and then the physiological the warmth that you feel from a cocktail mixer like Proof's Pumpkin Spice Cocktail Syrup.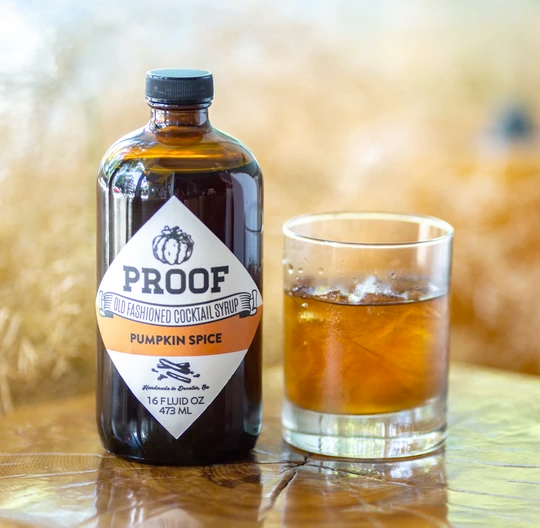 There are multiple recipes for this syrup on Proof's website, the most cozy of them being the Old Fashion poured over bourbon - perfect for sitting by the fire with a book or watching a holiday show. If you're lucky enough this season to share a socially safe evening with acquaintances - try one of the recipes over rum. And hey, if you're having a crazy Zoom party, go with the Vodka.
Pumpkin Spice Pancakes
This is a fall morning.
There was once the TV commercial that went, "The best part of waking up, is Folders in your cup." The equivalent experience in the land of Pumpkin Spice everything is the pumpkin spice pancake.

There are a plethora of Pumpkin Spice Pancake recipes out there, but the key ingredients are always going to be 1. pumpkin puree and 2. pumpkin spice.
Our recipe of choice come from the Pioneer Women, who really goes all-out when she's making comfort food, and in this case it fits the occasion perfectly.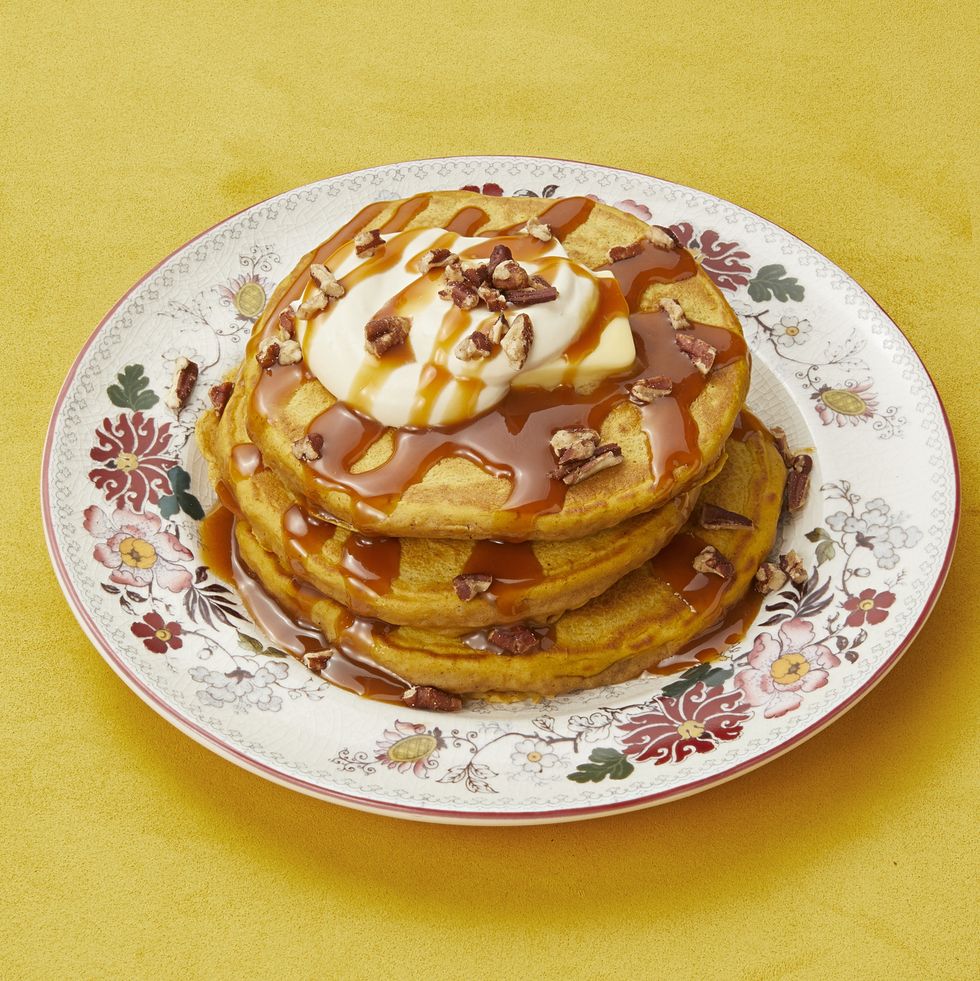 For a more basic recipe, you could try Martha Stewart's Pumpkin Pancake recipe and add 1/2 tsp of pumpkin pie spice.
Make Your Own Pumpkin Spice Syrup
In about 15 minutes you can make your own Pumpkin Spice syrup on the stove, which is the key ingredient to any coffee drink or latte that you'd buy at a cafe. Make it and keep in it a jar. Add a teaspoon to your drink of the moment and experiment. You'll be amazed how easy it is to pumpkin spice anything. And as an added benefit, your kitchen will smell awesome as you make it.
Pumpkin Spice Coffee
Obviously.
In a Point Equity office survey when asked what the first thing that came to mind was when they heard "Pumpkin Spice", the top answer was the famous Starbucks Pumpkin Spice Latte, followed in second place by Pumpkin Spice coffee. But pumpkin spice coffee can get old real quick and lose is luster if you overdo it. We recommend buying coffee beans and sprinkling it in with your normal blend, to keep it fresh and festive throughout the full holiday season.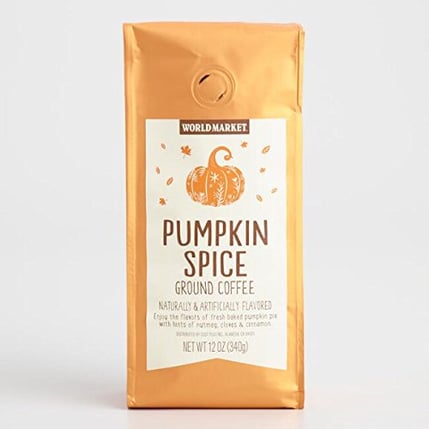 The World Market Blend is a good choice and it's well-priced at $8.99 and consistently available in stores. There are other popular options like the Trader Joe's Pumpkin Spice Blend, but it's regularly sold out and if you are lucky enough to find it on Amazon, you you could end up spending $29 or more for 14oz from a third-party seller. There's also a mysterious Grande Kaffe brand that shows up occasionally in TJ Max, and it's awesome.
Pumpkin Spice Dog Treats
Because you can't leave out the most important members of your family!
We decided to taste test multiple Pumpkin Spice Dog Treats with our team mascot, Bridger, and came to the conclusion that he doesn't seem to prefer any one brand over another. Our choice then fell to the most practical option, which was the Whole Hearted Pumpkin Spice Dog Treats. We like these because they easily break apart into three small pieces for training, and they're widely available at pet stores like Petco, and online through Amazon.