1. Tile Key Finder
The Tile Key Finder is a guaranteed hit if Dad doesn't have one already. It goes on his key chain, and whenever Dad loses his keys he can open the Tile app on his phone to "ring" the Tile and help him find his keys.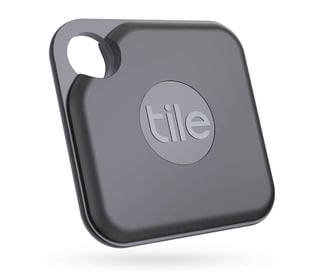 The Tile also works in the other direction, so if Dad loses his phone he can press the button on the tile and make his phone ring. You can use a Tile on more than just a keychain too.. other common items they're used to keep track of are computer bags, TV remote controls, and even pets!!
2. Arlo Q Security Camera with Night Vision
Dads of the pre-millennial generations are likely to think that security cameras are out-of-reach for the typical family home, being limited to big corporate buildings and VHS recording running in secure backrooms. But that's no longer the case. Now security cameras are relatively inexpensive, easy to set up, and you can monitor them from your smartphone anywhere that you have internet access.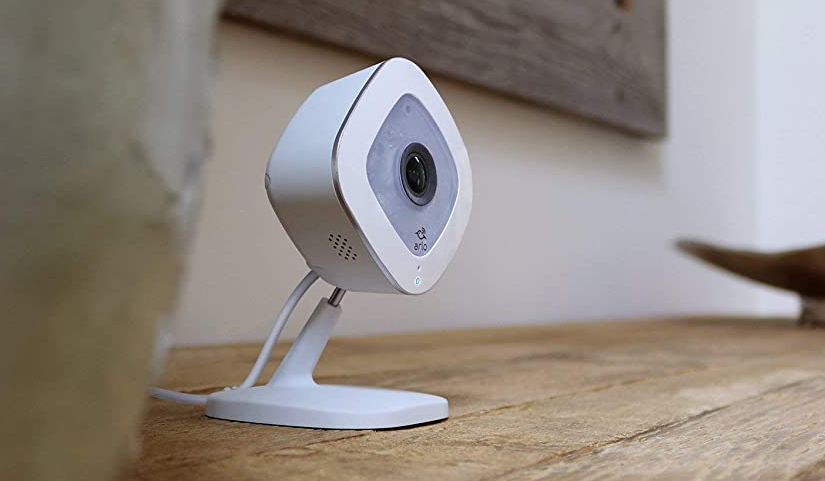 The night vision on this Alro Q security camera makes it superior to other cameras. A typical camera can't see anything with the lights are off, but the Arlo Q lets you see in almost complete darkness with it's enhanced night vision. (Hopefully you turn the lights off when you're not at home, and if you're not sure whether or not you left the lights on you can use the camera to check)

There are also versions of the Arlo Q Camera with two-way audio, meaning you can hear what's going on at home, and even speak to anyone at home through the camera's speakers. This might be a little intrusive or creepy to some, but leave it to Dad to find some good uses for it, like telling your pets to get off the couch when no one's home.
3. Amazon Echo Dot
The main benefit of the Amazon Echo Dot in a smart home is the ability to use Alexa (Amazon's cloud-based voice service) to voice-command your electronic devices instead of having to open up an app on your phone to control them. For example, if you purchased the Tile Key Finder above you could say, "Alexa, find my keys" and the Tile would ring to help you locate your keys. If you purchase smart lights all you have to do is say, "Alexa, turn on the lights."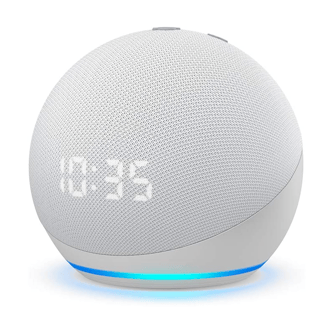 There are countless other features of the Echo Dot and Alexa, like being able to ask it just about anything and get an answer. For example, "what time do the Giants play today?". The Echo dot is also a speaker, so you can say, "Alexa, play Mariah Carey 'All I want for Christmas is You".
If you already have an Echo Dot or another smart speaker, consider this handy mount for the kitchen that fits over a normal wall plug.
4. Sonos One
For the Dad who loves music and technology, he may also like Sonos. Their speakers are stylish, they sounds great for the money, and the app makes them the most convenient multi-room speakers on the market.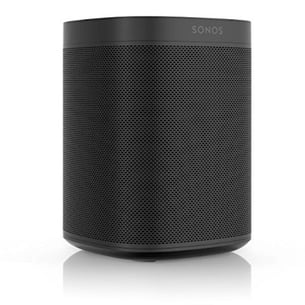 The Sonos speaker system makes listening to music so easy and convenient that you may find Dad listening to more music than he used to. All he has to do is open the Sonos app and hit play. He can select the speakers and adjust the volumes individually, all from the comfort of his favorite chair, in bed, etc. He just has to be connected to the home's wifi.

We recommend starting with the Sonos One, and from there you can build onto your Sonos speaker system with larger speakers like the Sonos Five, the Sonos Sub and the Sonos Sound Bar, all of which connect to each other within the app.
5. Philips Hue Lights
Smart home lighting is fun - from dimming your lights with voice commands to alternating colors for different mood settings. It's also easier to get started with smart lighting than you might think. Once Dad gets started with smart lights he might transform multiple rooms of the house into virtual discos.
The Philips Hue Light Bulb is the first step into the world of smart home lighting. These will fit into your standard-sized ceiling lights or lamp lights - just screw them in and connect to them via Bluetooth. Once they're connected, you can control them through and app or with a voice command through Alexa.
You can use smart light bulbs to fine-tune the color temperature of a room's lighting from a white florescent light to a warm, orange-like tungsten bulb. These smart bulbs can also glow in actual colors, like blue, red, purple and everything in between.

To see how other people are using these Philips Hue Lights, take a look on Pinterest and search Philips Hue.